WHAT WE DO   |   About Spire Search Partners
Launched in 2007 by a team of tenured search consultants with financial industry (capital markets, data analytics, fintech) experience; Spire Search Partners began as a collection of specialist teams aligned to Risk, Data, Finance, Strategy/Consulting and Operations, all focused on providing the highest level of service to capital markets, private equity, consulting and fintech firms.
By way of our work for several top Private Equity firms we eventually expanded into supporting leadership roles within fast growing portfolio companies. In it's 13+ year history the firm has placed 100s of specialized and high value professionals in leadership roles with a variety of leading banks and asset managers (alternative and traditional) as well as consultancies and Fintech/Tech firms.
Our data and research driven search process is enabled by our historical and ongoing efforts to map the teams (talent, org. structure, diversity) under the CFO and CRO of a growing list of major asset managers. We've built a broad network of relationships from top to bottom of these functions as well across Strategy and Portfolio Operations to support our client's efforts to positively impact their firms and their portfolio companies. We pride ourselves on our passion for this business, our commitment to excellence to client and candidate experience and our track record of return clients.
RISK
Operational & Investment, Portfolio Construction
FINANCE
Corp. Finance, FP&A, Controller, Treasury, Tax, Ops
PORTFOLIO OPERATIONS
Value Creation, Partnerships
STRATEGY & BUSINESS OPERATIONS
Corporate Strategy/Development, BizOps, Internal Consulting
HOW WE CAN HELP
  |  
Our Process & Approach
DEFINE TARGET
Discuss/define requirements and target companies, develop pitch, advise on compensation and leveling.
NETWORK OUTREACH
Engage our network of contacts for referrals, direct outreach/connect with relevant targets.
TARGETED MAPPING
Leverage existing market maps and expand/update to further support and inform the search.
CANDIDATE ASSESSMENT
Interview potential candidates to drill down technical and cultural fit as well as soft skills and motivation.
MANAGE SEARCH & INTERVIEWS
Manage client interview process, deliver weekly report, reassess candidate expectations, adjust to evolving needs.
CLOSE, ONBOARD & FOLLOW-UP
Negotiate compensation, advise on resignation, assist with on-boarding process, regular follow ups.
OUR TRACK RECORD
  |  
Key Numbers & Examples
YEARS IN BUSINESS
Launched in 2007 by a team of consultants that started in search in the early the 2000s – as such, we've survived many periods of market turbulence and have had a front row seat to massive shifts in the industry, this has equipped us with valuable perspective and versatility. Our network has continued to grow and become more dynamic over time and we have watched and learned as the best talent has emerged and thrived.
AVERAGE DAYS TO FILL
Example: A top Private Equity firm spent 5 months unsuccessfully trying to fill a vital role. After transitioning to us exclusively, we were able to provide 6 potential candidates inside of a week; one of which accepted the role – a diversity hire as well.
DIVERSITY HIRES
Example: A major global PE firm was eager to diversify the gender mix of their team with a VP level female portfolio valuation professional; we mapped valuation teams across the top 15 PE firms and the top 2 valuation consultants, highlighting all female candidates; we ultimately hired a very talented woman out of the Big 4.
REPEAT CLIENTS
Example: One individual we placed in a mid-level FP&A role with a major alternative asset manager grew to run a global function; that firm continued to be a client happy with our track record of success. When this person left to join another firm and build a team, we were the first call. After building the team we were retained on additional work under the CFO and COO.
TRACK RECORD OF SUCCESS
Recent Placements
RISK
Head of Actuarial Model Risk
$1trn AUM Pension/Asset Manager | Charlotte, NC
Managing Portfolio Strategist – Illiquid Assets
$22b Multi-Strat Hedge Fund | New York
Head of Risk & Portfolio Construction
$10b Credit Hedge Fund | New York
2x Sr. Associates – Quant Portfolio Strategy & Risk
$22b Multi-Strat Hedge Fund | New York
Principal – Portfolio Construction & Risk Analytics, Private/Public Credit
$70b Private Credit Asset Manager | New York
Head of IT Risk
Top 5 Online Brokerage | New York
VP of Vendor/Third Party Risk
Top 10 US Bank | New York
Head of Ops Risk
$3trn Asset Manager | Colorado
FINANCE
VP, Portfolio Valuations
Global Venture Growth PE | California
VP, Corporate Finance
Global Venture Growth PE | California
Sr. Associate – Investment Operations, Deal Management
Global Venture Growth PE | California
Controller
Energy Sector PE firm | Texas
VP, Investment Operations Team Build – 2x Sr. Accountant + 2x Controllers
$1b AUM PE | Texas
PORTFOLIO
Director of Portfolio Operations
Global Venture Growth PE | California
Director of Strategy
Automotive Portfolio Company of GS | North Carolina
VP – Portfolio Operations
Global Venture Growth PE | California
Sr. Associate – Portfolio Ops, Value Creation
Global Venture Growth PE | California
VP – Portfolio Ops, Value Creation (LATAM Markets)
Global Venture Growth PE | California
I've worked with the team from Spire for 3 placements and am very happy with how each one turned out. Dennis does a lot of research with the hiring company and potential candidates to make sure there's a good fit. He spends a lot of time trying to understand motivations for a job change and asking probing questions to make sure it's the right fit.
Dennis understood our very complicated hiring requirements and provided us with some really great candidates, most of whom we hired. He was easy to work with and understood our business very well. I would recommend Dennis and his firm to anyone with a need to find competent skilled workers and that do not want to waste their time with bad candidates.
Dennis has helped me with previous career moves and also provided us impressive candidates when our group was looking to hire new members. I have found him to be reliable, trustworthy and smart, but more importantly to keep the interests of his clients the highest priority. He is highly recommended for companies looking to fill important positions with qualified people.
Dennis handled all of his responsibilities with a very high level of competence and professionalism. He also handled the negotiations very well as my advocate, and worked tirelessly to see that I received fair dealings across the board … all while being proactive every step along the way in guiding the hiring process all the way through to the end.
Dennis helped me negotiate with the hiring employers in all my placements and made sure I got the best offer possible. He was pivotal in helping me get much better compensation packages, titles, and responsibilities than any other recruiters that I've worked with in the past. I highly recommend Spire as your search partner, you will not be disappointed.
WHO WE ARE
  |  
The Spire Team
DENNIS GRADY
Degrees in Economics and Finance from Gettysburg College, honors theses on Financial Market Cycles and Hedge Funds.
Early career in industry with Thomson Reuters & UBS Investment Bank in data analytics, client connectivity, client relationship management and project management.
Began recruiting in the financial services industry in 2004 with Core Financial before launching Spire in 2007.
In house talent acquisition for Brown Brothers Harriman and GLG, before spending a year working abroad in Hong Kong.
Two years with a top global retained search boutique executing "C" suite and sr. executive level searches before rejoining Spire.
Extensive work in the startup community with Venture For America's selection committee and during my time in Hong Kong. Career advisor to members of Global Association of Risk Professionals and contributor to Wilmott.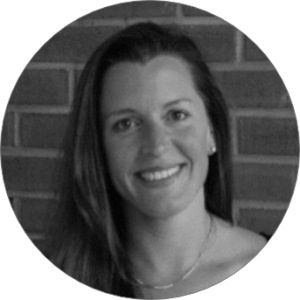 ELEANOR HEPPNER-HERSHEY
BS from University of Massachusetts Amherst, loves trail running and obsessed with CrossFit, Head Kids Coach and Program Lead for CrossFit Bedford Hills.
Early career with InSearch Worldwide, one of the original six members of their Tech Team, filled almost 200 searches and assisted in managing large scale client engagements with AXA and Merrill Lynch.
Joined Kindred Partners in 2002 as the first non-founding team member responsible for rebuilding the company, managed multiple C-level and VP level search helping to build executive teams for high growth tech firms including Adap.tv acquired by AOL, CellFire acquired by Catalina, Danger acquired by Microsoft, Five9 IPO, Homestead acquired by Intuit, Indigo Books, OptiMedica acquired by Abbott, PetFoodDirect.com acquired by PetSmart, Plumtree Software IPO, SideStep acquired by Kayak.
After taking some time off to raise her children, she returned to the market joining Nomad Health in 2017 eventually becoming the Operations Manager for this high growth health tech firm,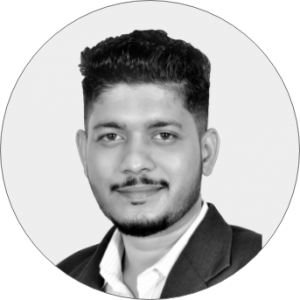 ALAN D'SOUZA
Experienced Sourcing and Recruiting Manager with a demonstrated history of success in talent acquisition. Skilled in Executive Search, Screening, Validating, Recruiting, Research and Sourcing. A Strong Human Resources professional holding Bachelor's Degree. Responsible for online research, data management, research, and overall search and meeting coordination.
Extensive working experience in globally and in the Americas region.
Bachelors degree.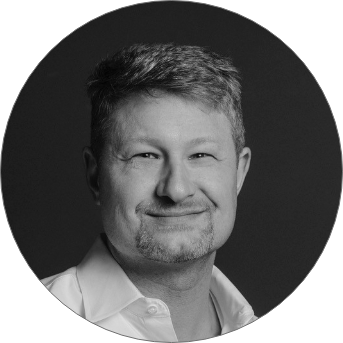 ADAM CONNORS – Senior Advisor
Adam was a founding Partner of Spire Search Partners who stepped into the search and recruiting world after several years with Cantor Fitzgerald (Ops & Trading). He launched the contingent financial recruiting business for Core Staffing building it to a team of 8 and played a vital role in the establishment and growth of Spire Search Partners when it was launched in 2007.
Adam is a social architect and super-connector who is known for his expansive network and an extraordinary ability to open difficult doors. Throughout his professional experience Adam has used these skills to achieve success as a search professional, but he also recognized a need for both individuals and organizations to learn proper networking techniques and relationship-building strategies that transform lives and accelerate business growth—and so he founded NetWorkWise. NetWorkWise is a company that expedites outcomes for individuals and organizations by providing education in the science and art of networking. He's a sought-after speaker who empowers people through online training and in-person workshops with the expertise to cultivate world-class relationships. He is the podcast host of Conversations with Connors and creator of the NetWorkWise Certification, a credential that validates the accomplishment of being a leader in fostering connectivity.
An entrepreneur at heart, for more than 20 years Adam has been influential in developing companies across various industries, including three executive search firms in multiple verticals and a boutique career consulting business. He has inspired countless management consultants, technology startup executives, and Fortune 500 leaders to unlock higher performance and build successful careers.
Adam has served as Managing Director at Simia Capital, Managing Director at GWG MCA Capital, Inc., and Managing Director at Walker Preston Capital, LLC. He's highly skilled in multiple industries to include but not limited to Structured Finance, Neurotechnology, Cannabis, Sports & Entertainment, Financial Services, and Real Estate.
Originally from New York, Adam now resides with his family in Hoboken, New Jersey. He earned his Bachelor of Arts from Quinnipiac College.